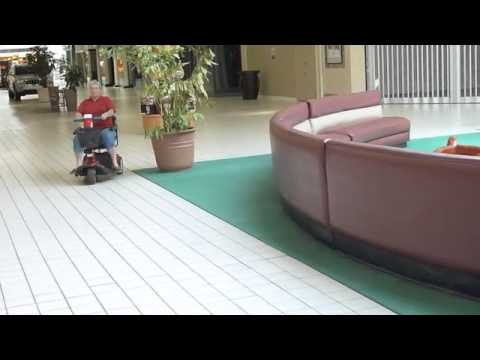 How to take apart our Scooters
Q:How far in advance should I make my reservation?
A:While we make every effort to accommodate our clients, it is our strong recommendation that reservations are made well in advance of your planned stay. Holidays, spring and summer breaks and seasonal conventions often put scooter and ECV rentals at a premium. In order to ensure that you are taken care of during your stay, we require 48 hours advance notice for all online reservations.
Q:How will I know my reservation is complete?
A:Once your reservation has been received and your information has been confirmed we will email you a reservation confirmation. It is suggested that you carefully verify all information before submitting to avoid any delays in confirmation. If you do not receive a confirmation notice within 24 hours, please contact us. We do not guarantee reservations that have not been confirmed by our staff.
Q:Can I cancel my reservation?
A:Yes. Cancellations require a minimum 48 hour advance notice to avoid a cancellation charge. Cancellation requests made less than 48 hours of the scheduled drop-off will require a cancellation charge, billed to your credit card. All reservations cancelled 24 hours prior to the rental will be charged a one day rental fee. All reservations cancelled the day of the rental will be subject to a two day rental fee.
Q:Will you deliver my scooter to our hotel?
A:Yes. Randy's Mobility Scooter Rentals delivers to all Orlando area hotels and resorts, absolutely FREE of charge.
Q:Are your scooters difficult to operate?
A:No. Our rental fleet has been specifically chosen for its durability and ease of use.
Q:How long will my scooter run on a single charge?
A:Our scooter batteries last from 8-12 hours of consistent use depending on the weight of the rider. Under normal operating conditions (at theme parks and around town), you can expect to get a full days use out of your rental, with no interruptions for charging. PLEASE NOTE: riders who exceed the weight capacity of the unit should expect shorter run-time.
Q:How long does it take to recharge the scooter battery?
A:We recommend charging your scooter's battery over-night after every use. The battery can be charged right in your hotel room and each scooter is equiped with a power meter to keep you informed of your battery's remaining power supply.
Q:Can my scooter be used on Disney and other theme park transportation?
A:Yes. Disney, along with many other area theme parks, have made special accommodations for those using mobility scooters. Check with your specific hotel or resort for details. Scooters DO NOT require disassembly to go on the Disney transportation.
Q:How do I prevent my scooter from being ridden by others while parked?
A:Each scooter comes equipped with a "key-switch", much like an automobile. Always remember to take your key with you when leaving your scooter unattended. (All scooter keys are attached to an elastic "wrist band" key-chain)
Q:What hours can Randy's Mobility be reached for customer service and support?
A:Our customer service lines operate every day from 8 am to 10pm to assure that all of your questions and concerns are addressed in a timely manner.
Q:What happens if I am having problems inside the park, or if my scooter should happen to stop working while at a theme park?
A:If you are experiencing difficulties with your unit, you can call the (321) 281-6604 number found on the scooter. We have operators standing by to assist you. We will first try to trouble shoot the problem. If that is unsuccessful we can send a driver to you with a replacement unit. To avoid the battery running out please check the battery guage from time to time to help maintain a workable charge.
SCOOTERS CAN NOT GET WET….IF THEY GET WET THEY WILL NOT WORK AND WILL NEED TO SIT AND DRY BEFORE USE!
Q:What time are the scooters delivered the first day of use and what time do they need to be returned on the last day of use?
A:Our delivery hours are from 8:00am till 5:00pm, Monday-Sunday.  In most instances we deliver to the customer, so we need a call to our delivery hotline (321) 281-6604 one hour before you arrive at your resort ,or when you arrive at the airport.  That way we can be there with your scooter to demonstrate how it works.
Q:What should I do if it starts to rain while operating the scooter inside the parks? Will the scooters operate in the rain?
A:If it begins to rain while in the parks it is HIGHLY recommended that the scooter is moved to a covered area. If a covered area cannot be reached quickly cover the head of the unit with a bag or poncho until cover can be reached.  The electric components inside the scooters will malfunction if they are exposed to the rain and will cause it to seize up until ALL components are dried out.
Q:Will the scooter fit into a rental car?
A:Yes. We recommend a mid-sized vehicle or larger